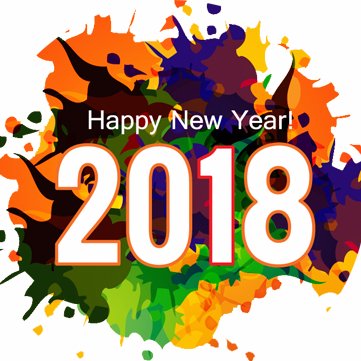 This month we are going to share our thoughts and opinions about next year: 2018!
Do you have any resolutions for the year 2018 that is arriving at the speed of the light? Which ones?
What about predictions? Do you have any? You can talk about different areas; personal, professional, national, international, … .
Enjoy the blog and be sure to participate and interact with the other colleagues!
Este mês vamos partilhar os nossos pensamentos e ideias acerca do próximo ano: 2018!
Tem algumas resoluções para o ano de 2018, o qual está a chegar à velocidade da luz? Quais?
E previsões? Tem algumas? Pode falar de diferentes áreas: pessoal, profissional, nacional, internacional, …
Desfrute do blog. Participe e interaja com os outros colegas!
————————————————————————–
Esta actividade de Fórum permite a participação e o debate de ideias de temas atuais, ou relacionados com os temas propostos nas Unidades, no âmbito da formação.
Participe e desenvolva, no seu ponto de vista, o tema apresentado. Se desejar, apresente exemplos representativos do que pretende ilustrar. Pode ainda comentar as participações dos colegas.
O post de cada formando não deve exceder a pág. A4 e deve ser submetido até ao final da semana. A sua participação conta 20% para a avaliação da Unidade.
Para participar basta clicar em INSERIR COMENTÁRIO, não esquecendo de indicar o seu nome e curso para que o seu contributo seja avaliado.
Os vossos comentários serão primeiro sujeitos à aprovação do professor pelo que podem não ficar imediatamente disponíveis.
Aguardamos as vossas participações com expectativa, o vosso contributo é muito importante para o sucesso deste fórum!
Bom fórum!